Welcome to Krystal Kreations, my name is Krystal and I will guide you through a world of beauty created just for you...please come back and visit again soon !!
Your Entrance To....
Coming Soon!

Please return again!
Tickle Me!
To Get Your
Easter Greeting!
Do you have
A Gold Ribbon Site?
Then go Here...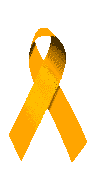 A world of beauty
Awaits you beyond....
Have A Web Page?
Earn Money And Get More Hits!
Click Here.